Red, White, and New: Efforts to Boost Sustainable Tourism in Poland
Here at Solimar International, we work to increase and promote sustainable and regenerative tourism around the world. We know that every country has its own unique challenges in implementing effective sustainable tourism. Poland has had difficulties creating and maintaining long-term plans for prioritizing eco-friendly tourism. The Eastern European country ranked number 112 on the World Economic Forum regarding sustainable tourism and development in 2015. Despite this low ranking, Poland's potential for sustainable tourism is endless. With several UNESCO-listed heritage sites and biospheres available, most limitations to Poland's potential are created from failure by local governments to communicate and educate citizens about sustainable development. In this blog, we will cover what has changed in terms of new efforts to help shift this lagging sector, and the immese tourism potential Poland has to transform itself into a leading global destination.

Why Poland is Lagging in Sustainable Tourism
Before analyzing Poland's direct control over its sustainability development, we must fully recognize the drawbacks of Poland's history and tribulations caused by foreign control and influence over the region. One of the massive influences over Poland's difficulty to regenerate to a healthier environment and tourism industry is the decades of Communist regime over the region that followed it's Nazi occupation counterpart. Since the Communist regime and Nazi Occupation of Poland gave no breathing room for the country to have its own independence and development, the Communist regime squeezed out what little resources Poland had left. The communist regime heavily focused on shipbuilding and steel production, which ravaged nature within the region and destroyed much of the wildlife present, specifically within regions such as Katowice and Silesia.  Poland's GDP only started seeing consistent uptakes around 1995, which, given the timeline that several other non-communist-controlled economies and countries had to develop mutual plans for sustainable development, is a minuscule amount of time. Additionally, given the sheer amount of poviats (Polish counties), it is difficult to process communication and collaboration for sustainable development efforts, with several of them holding other respective interests. When retrospectively looking at a countries' development and what their major concerns are, we must also be considerate towards their drawbacks and their need to rapidly recover and industrialize due to the major temporal sink they've experienced. Although Poland has much to improve upon and change within their priorities, constant decade-long occupation shifts the countries' collective priority and desires until those are met, which is why sustainable tourism was lower on the proverbial ladder.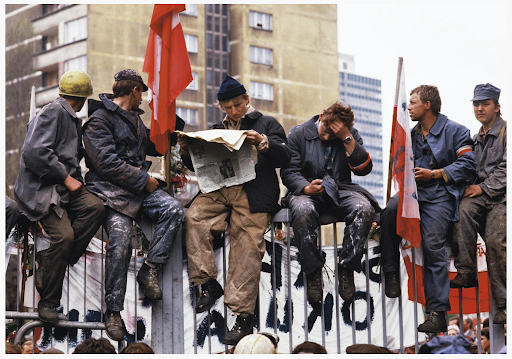 Poland's New Efforts in Sustainable Tourism
Poland's previously mentioned drawbacks do not, however, fully define its current attempts for change and a future outlook. As commonly known, Poland is part of the gargantuan EU, which grants its capabilities to focus on sustainable development on a larger and more assisted scale. Local and regional authorities across Europe have been pledging to work together to improve waste management and to make tourism more sustainable within their towns, with the city of Krakow being signed on the official charter. In specificity, this document will require these cities to "commit to reduce waste generation and improve waste management from tourists and tourism providers, including by promoting sustainable consumption", with serious oversight by related authorities. 
Part of a better path towards sustainable tourism is also a clear recognition of the faults made by that region, and current active changes towards those faults. Poland's CO2 emissions are notoriously high, with its 2015 emissions equaling almost 9% of the EU's total emissions. A large aggressor contributing to this statistic is Poland's large use of coal and lignite still present in its electricity making. But, with new proposed technology and policy solutions entering the frame, such as the Polish National Energy Conservation Agency and the Poland Energy Policy Simulator, these policies will help pull Poland out of its costly energy sinkhole. When progression within the reduction of unhealthy energy consumption is made, the sustainable tourism sector will be exponentially easier to maintain and create. Waste reduced and cleaner tourist attractions will help create a better traveling cycle in the first place!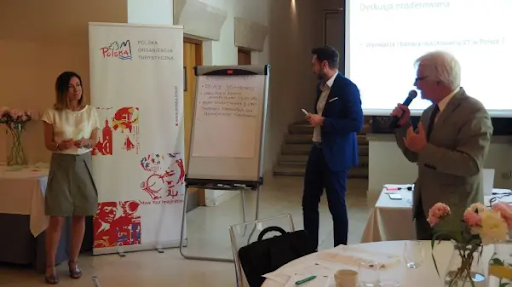 Poland's Vast Sustainable Tourism Potential
How is it possible to consider the possibilities of tourism without envisioning what the country has to offer? Poland has a large variety of UNESCO sites that are listed on the Polish Tourism Organization website, including the multiple cultural attractions such as the Wooden Tserkvas (shown above) to the Malbork Castle! Poland also houses arguably the most important piece of history remaining from the second World War, with Auschwitz-Birkenau being built on Polish land by the Nazis. Poland also has a large amount of biosphere reserves to complement, with the famous Tatras, Babia Gora and Tuchola forest as popular tourist choices. Common sense dictates how tourist potential is actualized when people realize and highly anticipate going to that location, and Poland's locations do just that. For everyone who values nature, history, and significant cultural locations, Poland is exactly the place.