Why do some destinations thrive, while others do not? All global destinations compete for visitors and money. They need the support of destination management organizations (DMOs) to help market, manage, succeed. But how and why? This article answers the question: what is a DMO and why the tourism industry should care about them.
So, what is a DMO?
DMO stands for destination management organization, though these are often referred to as destination marketing organizations. Ever wondered what a DMO is and what do they do? It is important to know about destination management first. The tourism industry is a trillion-dollar global business. Over 1.2 billion people travel abroad every year to experience the world's diverse cultures and physical environments. Serious logistics are in play with this.  
According to the UNWTO, destination management is the coordinated and thoughtful planning of all elements that make up a tourism destination. This can involve anything from attracting visitors to providing amenities for them to enjoy during their stay in town – whether it's free Wi-Fi or a stocked convenience store. 
What a destination management organization (DMO) does is represent the voice of its destination to potential visitors. It works with travel trade partners to provide travelers with information about the destination before they decide where to go on vacation. 
DMOs also bring together organizations that serve all aspects of the visitor experience – from lodging providers, attractions operators, restaurants, and retailers – so that they can share insights into what makes their community stand out as a tourist destination. Destinations with a strong DMO will be more competitive, have increased visibility, and have better economic performance than those without one. This careful planning ensures strategic, long term success of a tourism destination. This in-depth coordination moves beyond marketing, and is the reason why the M in DMO has been more recently referred to as management instead of marketing.
What Are the Responsibilities of a Destination Management Organization?
Successful DMOs and destination managers play an essential role in managing tourism at the local level to help attract tourists and support businesses within its boundaries. They're also responsible for promoting it through positioning statements, branding campaigns, high-quality product development, effective communication with stakeholders (e.g., residents), and maximizing financial resources available from both public and private sources, while ensuring value for money spent on projects that meet overall objectives.
Contrary to popular belief, the overall objective for a DMO isn't only to bring more tourists to the destination. It is to make tourism more sustainable and thus enjoyable for visitors for years to come. Hence, in a nutshell, DMOs engage in a variety of activities that will help promote and develop sustainable travel practices, including:
Educating travelers about the destination's attractions and offerings

Marketing through targeted campaigns

Working with other organizations on issues related to sustainability to achieve common goals

Addressing resident concerns related to tourism

Why Should All Destinations Have a DMO?
Destinations are always looking for ways to stand out from the competition, but to do so, they need both short and long-term strategies. And that's what all popular DMOs have. A destination management organization works with tourism boards and convention and visitors bureaus. It has a proven track record for generating awareness of destinations among tourists and travelers, which is why all destinations should care about DMOs.
Destinations don't always receive their fair share of attention, funding, and investment from governments and corporations which can lead to a lack of tourism and growth opportunities.
However, destinations are an essential part of the world's economy. Destination management organizations (DMOs) exist for this reason: to create economic prosperity in communities through promotion, strategic planning, and marketing efforts that attract tourists while ensuring that these visitors have a memorable experience.
The Importance of Destination Management Organizations
DMOs are committed to sustainable tourism and are of critical importance because they:
1. Take Advantage Of Their Destination's Unique Potential
Every destination has something different and unique to offer. DMOs bring out that exclusivity to the front to portray the destination as a better attraction than other ones.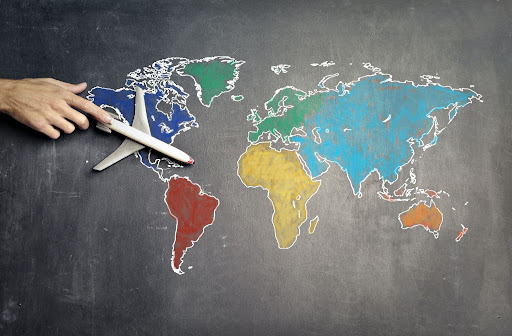 2. Conduct Market Research
Knowing what to do, how to do, and when to do it is an art. And DMOs are the masters at it. These organizations are able to conduct market research through their short and long-term strategies to further elevate the destination's status for years to come.
3.  Implement Destination Marketing Strategies
For destinations, it is especially important to be visible online to guide potential visitors. Destination management organizations focus on marketing strategies to promote a destination's events, products, services, landmarks, and attractions.
DMOs are responsible for promoting their city's tourism industry through strategic advertising campaigns that reach target audiences with specific messages or information. This strategic destination content takes the form of social media, print collateral, co-sponsoring events, hosting influencers, working with the local chamber of commerce, and more! Look into the ways your local DMO promotes visitors coming to your home.
4.
Drive Economic Growth in a Sustainable Way
In the 21st century, a sustainable economy is more important than ever. As travel becomes accessible to a wider range of people across all income brackets and cultures, destinations must promote tourism in a way that their economic growth remains sustainable. And that's what DMOs do.
5. Attract Investment
Every destination needs to be the best it can be, and that includes marketing its own community to attract investors. Hence, DMOs are one of the most effective ways for destinations to market themselves in exactly the right way to draw more investment feasibly! This requires a collaborative approach from both public and private stakeholders.
6. Engage With Stakeholders To Develop More Favorable Conditions
DMOs take everyone on the path to sustainable and successful tourism. They not only cater to travelers, but also serve as an interface between visitors and local businesses; they can help develop new products or improve existing ones to meet the needs of both tourists and locals.

Conclusion
Destination Management Organizations (DMOs) are the backbone of tourism destinations. They exist to promote destinations, attract visitors, and develop a regional economy. DMOs are responsible for everything from attracting major sporting events to promoting local festivals. They work with businesses to help them understand what travelers need to have an enjoyable experience. Read more about why a DMO is important to a destination. 
Interested in how we can help you develop a DMO for your destination? Contact us to learn more, and check out ATKOMA, the DMO we helped develop in Atauro Island, Timor-Leste
Written by Daniel Segura and Zane Hartog